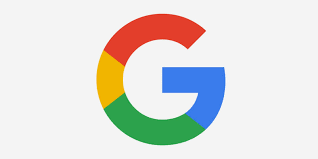 Sue, Dave, and the team, at Lodge Coppice, are proud of their GOOGLE Review score, they are always striving for the perfect 5. This page was last updated 29/4/2022, previously updated in February this year. Our score has increased to 4.8 from 4.7  – but we are still striving for even higher.
Please read what our owners, and visitors say about Lodge Coppice static Caravan Park here or please visit our GOOGLE REVIEWS page…
We decided to buy static early this year and first looked at Lodge coppice via a website and we decided to look…
Lovely organised site . Lovely fishing lakes . Statics and seasonal pitch touring caravans
Great website.lovely people. Thank you
"Buying a static caravan was quite a daunting process for me. We have looked for so long at many sites and never quite found the right site for us. It was only by chance that I found the Lodge Coppice web site and thought straight away that it appeared to be a caring site. It was while walking the dog locally to the site we decided to drop in on the half chance that someone would see us. As soon as we met Sue our fears were allayed, we were welcomed with open arms. Nothing was too much trouble and they were understanding of our needs. The whole process of choosing the static and pitch was relatively easy and we were kept informed all the way. We have now been in our static for a month and love every minute of it. All the staff, Sue , Phil and Dave are so helpful and friendly and have done a lovely job of building our patio area and fencing. As soon as we come to the site we feel so relaxed and all the neighbours we have met have been lovely and friendly. I have been pleasantly surprised at the surrounding wildlife, from a pair of pheasants regularly walking by to a buzzard that flew low over the caravan, what an amazing site. I have been amazed at the size of the fish in the pools and will hopefully take up fishing soon. If you are looking for a relaxed friendly site which is not commercialised, we would highly recommend it Rob and Yvonne"Thank you Rob and Yvonne – I couldnt have said it better – from the guy who looks after the website!
If any of our owners or visitors would like to add a review please visit this link to GOOGLE  Thank you.