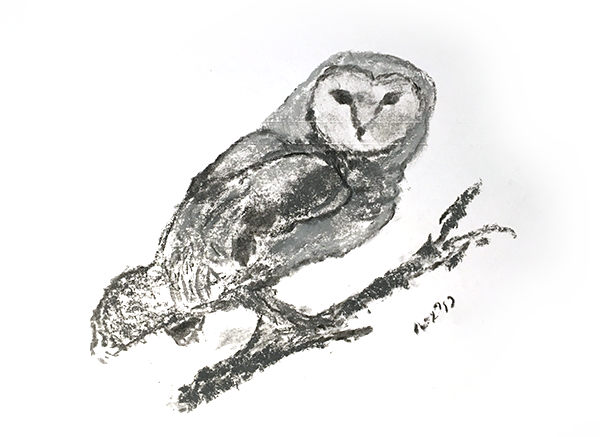 The wise old owl knew almost everything. She was perched on a branch of the biggest Oak right at the top of Lodge Coppice. It was almost dark over the peaceful Holiday Park.
She called out her familiar – too-wit and was answered in the distance too-woo.
She had lived there over 11 years and had sat in that exact spot many times and had even watched the night the Davies family had moved in.
How long is the Static Park open each year?

Our site is licensed for holiday use only and is open all year round, although you must have a main residential address off the Park as you cannot live there as your main place of residence.

Can I bring my dog/cat or other Pets?

YES.   Pets are welcome but we rely on good owners and ask that Dogs are kept on leads around your caravan and are not left unattended during the day (up to maximum of 2). Please clean up after your dogs.

What is included in the Caravan price?

The siting and connection to sewage, water, gas,  electricity and TV point plus 3 rows of slabs the length of the caravan are all included in the price.

What is not included in the Caravan price?

The annual site fee of £2,288 is payable on or before 1 April each year.  An annual service charge for gas and electric and units used throughout the year is billed separately.  Insurance is also required.
Can I have decking installed on my Caravan?

YES.  In most cases this can be arranged although the plans must be approved by the Park to ensure they meet Park rules and Fire Regulations and be of a non-combustible material.

Can I sub-let my holiday property?

No.  Sub-letting on the Park is STRICTLY forbidden.  This maintains the Park's sense of security and community.

Can my family and friends visit?

Yes, of course.

Can my family use my Caravan if I am not present?

Yes.   If you are happy to let a family member or friend have access to your Caravan we do not have a problem with this.  Please inform Reception that you have family/friends staying in your absence.

Are you planning any Future Developments?

Yes.  Our development of 102 Long Term Seasonal Touring Pitches is complete. Phase one, Oak Rise, our 32 static caravan development is now complete. All are now sold. We have gained planning permission for a second phase of static caravans. Phase 2, Chestnut Wood is a development for 33 new holiday static caravans which were started in the spring of 2019.  To date 12 are sold 21 there are available for sale.Future developments are subject to planning permission.

Is there an age limit on how long on Caravan can stay on Park?

No age limit.

We do not operate an 'age' restriction on our caravans as we feel this would be unfair to ask people to buy another caravan when their caravan reaches a certain age.  However, if you terminate your tenancy we buy caravans back in line with the current market value as determined by Glasses Guide.

How do I go about buying a Caravan?

You can currently buy by cash, cheque, card, Bank Transfer or through a specialist finance company.

Is there a warranty on purchases?
Yes, there is 12 months warranty on all NEW caravans and a 4 month warranty on all pre-owned caravans.
Where do I park my car(s)?

Cars can be parked next to the Caravan.  All pitches have at least one parking space, most plots having two parking spaces.

Am I allowed to sell my holiday property?

Yes. You have the option of selling your caravan back to Lodge Coppice or to anyone else off-Park.
If we can help in any way please call

01299 272 864