Welcome to Lodge Coppice static caravan Holiday home Park, situated in Shropshire, close to the Worcestershire border near Bewdley. The Severn Valley and the Wyre Forest surround Lodge Coppice. It's a special Static Caravan Holiday Park with no age limit on how long you keep a tidy static caravan, great holiday home sites, so, please read on and enjoy…
It's been over 12 years since the Davies Family purchased Lodge Coppice Holiday Park, they're a local, Severn Valley farming family who have enjoyed the delightful Wyre Forest countryside all their lives, more recently they have spent time creating tranquil static caravan sites which they believed should blend sympathetically into the Shropshire Countryside, with cool relaxing fishing pools, well cared for children's play areas and miles of open country walks to enjoy and exercise your dogs! This is the Davies' third, static caravan holiday home site they've created and it envies the best and most sought after in the UK.
Fantastic News

"

Beech Walk

" Is on Sale Now!

We are pleased to release our 3rd phase Beech Walk, which is on sale now.  There are 30 brand new static caravan sites released on our peaceful, quiet, countryside static caravan park. With more people holidaying in the UK than ever before, this will sell out fast, so hurry and reserve yours today.

All our static caravan holiday homes will be connected to electricity, TV, water, sewerage and gas (so there's no changing bottles or worrying about running out of gas,) just like home.

We are ready to take delivery of 30 brand-new static caravans, arriving in the first months of 2021, to fill these new sites. A small deposit lets you choose your new site today and your preferred static caravan model. You can be close to the woods, the fishing pool or have an open countryside view, come and take a look today. Every site is unique and choosing will be exciting.

Chestnut Wood phase 2 has just 5 static caravan sites remaining it too is ultra-quiet, very rural and exceptionally beautiful. Like Oak Rise, our first phase, Chestnut Wood and Beech Walk are both very flat and easily accessible for all members of the family and if needed, are wheelchair friendly.

Pets are most welcome – as are well behaved children.

 See all our current Static Caravans FOR SALE.

Why choose Beech Walk?

Oak Rise sold out fast because of its rural location linking beautiful places to the places you live. Lodge Coppice Caravan Park is in Shropshire, just over the Worcestershire border a few miles from Bewdley, the Wyre Forest, Kidderminster, Shrewsbury, Ludlow, Stourport-on-Severn, Far Forest, Cleobury Mortimer, Arley, Rock, Chaddesley Corbett, Telford, Iron Bridge, Bridgnorth and so many other beautiful, interesting and fun places to visit. Oak Rise is fully sold, Chestnut Wood is almost sold out and Beech walk will be the hottest opportunities for 2021.

Sue, our friendly Warden would love to show you around and explain a little more about your exciting opportunity. She has many brand-new static caravans on site (arriving early 2021) that she will show you and if you fall in love with the site she will happily let you buy one. The best news, keep your static caravan clean and tidy and there's no age limit on how long you can keep it at Lodge Coppice.

You won't be disappointed – come and visit today!
Visit and you are sure to buy a new or used, pre-owned static caravan – it's a better holiday site, it's open 12 months a year, offers better value, better walks, better views, no age policy…in fact it's just better!
Our Caravans sites' top priority is to entice you to happily return again and again!
If we can help in any way please call

01299 272 864 or mobile on

 07507 105219
Exploring around our sites 
If you're looking for a holiday escape in Shropshire, near Bewdley in Worcestershire or within the Wyre Forest, if you love the Severn valley, the Marches or maybe the area around Ludlow then Lodge Coppice Holiday Park is the perfect holiday escape location for you. Take a look on Google earth to get a satellite view of our beautiful rural static caravan holiday park – see our contact us page for more details.
Covid 19 update – To comply with Government guidance, we have Track and Trace system, please report to the site office. One of the Team will record your details. We are legally bound to keep the data for 21.
Looking to buy a holiday home?
We are safe viewing and safe selling – please call 01299 272 864 or mobile on 07507 105219.
Guests
We have now relaxed our rule of no visitors and are happy to welcome guests and family onto the park with immediate effect.  We trust you will follow government guidelines of social distancing and social bubbles.
If you develop symptoms of Covid-19 whilst here
Please notify reception immediately by telephoning 01299 401277.
Immediately self-isolate and request a test.
If test confirms COVID-19 you must return home using private transport.  If you cannot return home then your circumstances will be discussed with an appropriate health care professional and if necessary, the local authority.
Others in the same accommodation must self-isolate. If the diagnosis is confirmed all should also return home for their isolation period.
DO NOT COME TO LODGE COPPICE IF YOU ARE EXPERIENCING ANY OF THE SYMPTOMS OF COVID-19.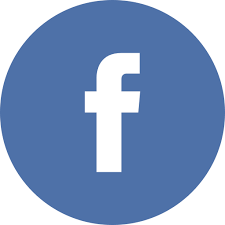 Please visit our Facebook page.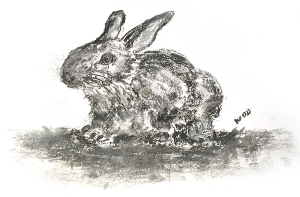 A Small grey rabbit
If only the wildlife could tell you about our Shropshire, static caravan site...The small grey rabbit stopped eating the tasty green clover to watch for a moment as a car drove slowly past on the long drive towards Lodge Coppice Holiday Park.
Driving from Bewdley, Worcestershire Mr Rodgers, holiday home, searcher extraordinaire, spoke quietly as their silver Volkswagen passed the inquisitive little rabbit " I hope this proves to be  one of the best caravan parks we've visited today" … "today?" his wife replied…
"I'm already thinking it's one of the best planned, smartest and most beautiful static holiday sites we've ever visited".
The grey rabbit had already lost interest in the Rodgers and had returned his attention to the parks clover around the freshly mowed grass verge which rather like a magic carpet gently rapped itself around and between the carefully trimmed holiday home static caravans. The small rabbit felt safe in the spacious clearing which was surrounded by splendid tall trees stretching towards the summer sky, he'd lived there all his life, mind he was only two!