A fantastic static caravan Park, situated in Shropshire, close to the Worcestershire border and Bewdley.
Located in the beautiful Severn Valley countryside within the Wyre Forest. It's a very special Static Caravan Holiday Park with no age limit on how long you keep a tidy static caravan.
It's been over 12 years since the Davies Family purchased Lodge Coppice Holiday Park, they're a local Severn Valley farming family who have enjoyed the delightful Wyre Forest countryside all their lives.
More recently they have spent time creating tranquil static caravan parks which they believed should blend sympathetically into the Worcestershire Countryside, with cool relaxing fishing pools, well cared for children's play areas and miles of open countryside walks to enjoy and exercise your dogs! This is the Davies' third static caravan holiday home park they've created and it envies the most desirable and sought after in the UK. There's lots of static caravans for sale at  Lodge Coppice Holiday Park.
Please visit and you are sure to buy a new or used, pre-owned static caravan – it's a better holiday site, it's open 12 months a year, offers better value, better walks, better views, no age policy… in fact it's just better!
Just Released "Beech Tree Walk" Now On Sale.
Our successful previous developments Oak Rise and Chestnut sold out fast because of their rural location linking beautiful places to the place you live – and Beech Tree Walk will be no different and offers the hottest opportunity for Static Ownership in 2021.
Lodge Coppice Caravan Park is in Shropshire, just over the border from Worcestershire, a few miles from Bewdley, the Wyre Forest, Kidderminster, Shrewsbury, Ludlow, Stourport-on-Severn, Far Forest, Cleobury Mortimer, Arley, Rock, Chaddesley Corbett, Telford, Iron Bridge, Bridgnorth and so many other beautiful interesting and fun places to visit.
Sue our friendly Warden, would love to show you around and explain a little more about your exciting opportunity. She has many caravans on site. Sue will show you the new ones for sale, so you can get the true feeling of their living space and layout, so much better than pictures. If you fall in love with the site, she will take you through the process of ownership. The best news, keep your holiday home clean and tidy and there's no age limit on how long you can keep it at Lodge Coppice.
You won't be disappointed – come and visit today – lots of static caravans for sale.
 See all our current Static Caravans For Sale.
Exploring around our sites
If you're looking for a holiday escape in Shropshire, near Bewdley in Worcestershire or within the Wyre Forest, if you love the Severn valley, the Marches or maybe the area around Ludlow then Lodge Coppice Holiday Park is the perfect holiday escape location for you. Take a look on Google earth to get a satellite view of our beautiful rural static caravan holiday park – see our contact us page for more details
Our local takeaways deliver to the park, Indian, Chineese and even Fish and Chips – menus available in the office!
A clue about what to expect in a Static Holiday Home
All our static caravans are so comfortable, a miniature home from home. If you have never been on holiday in a static caravan or visited a holiday park then it's worth telling you a little more about the interior of a typical static caravan on our holiday home park; there are normally two entrances, a side door and patio or french doors from the lounge area at the end. Spacious Kitchen/diner area. Fully Furnished. Most static's come with main bedroom en-suite. Tasteful decorating compliments the caravans Carpets, flooring, curtains and blinds which are all fitted into most of the static caravans on sale at Lodge Coppice. Something simple that makes a static holiday home even more perfect is a separate toilet with washbasin, these are frequently found. Low energy LED lighting  illuminates most of our static caravans with outside lighting making our holiday park even safer. A storage cupboard housing the central heating boiler and storage space are usual in many of our holiday homes.
Check out our Google review score…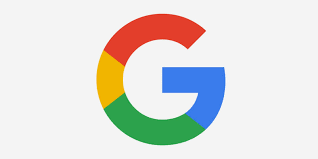 Please visit our facebook page…